In a profound act of solidarity with the Maui wildfire victims, DriveSavers is offering one million dollars in free data recovery services. Ignite Solutions Group, a local cybersecurity service provider in Hawaii, is proud to be a partner in facilitating and sharing this compassionate offer. Together with DriveSavers, we stand united with our community in this time of need, aiming to alleviate some of the distress caused by the recent fires.
Offering One Million Dollars in Free Data Recovery Services
DriveSavers is providing free data recovery services to Maui residents who have lost critical data due to fire-related damages. This generous offer will remain valid until September 30, 2023, covering up to $1,000,000 in total.
What's Included:
100% Free Data Recovery: One device per household or business is eligible, including HDDs, SSDs, phones/tablets, and camera cards (RAIDs or multi-drive servers excluded).
Free Shipping: Both companies will cover the shipping costs for your device.
Free Evaluation: Each device will be thoroughly assessed for recovery potential at no cost.
Deadline: Devices must be received by September 30, 2023.
Ignite Solutions Group's Role as a Local Partner
As a leading cybersecurity service provider in Hawaii, Ignite Solutions Group is proud to join hands with DriveSavers to facilitate data recovery services for the Maui community. Our local presence and understanding of the unique needs of our neighbors allow us to serve as an accessible point of contact. Feel free to reach out to us for assistance with this special offer, and remember to mention the unique reference code DS6711. A purchase is not necessary, nor do you need to engage with our team at Ignite Solutions Group prior; you may contact DriveSavers directly for assistance.
A Word of Caution: The extreme heat of the wildfires may have rendered some devices beyond recovery. You're welcome to consult with our team or DriveSavers on your fire-damaged devices' recoverable vs. unrecoverable conditions.
Review this photo for an idea of what can be recovered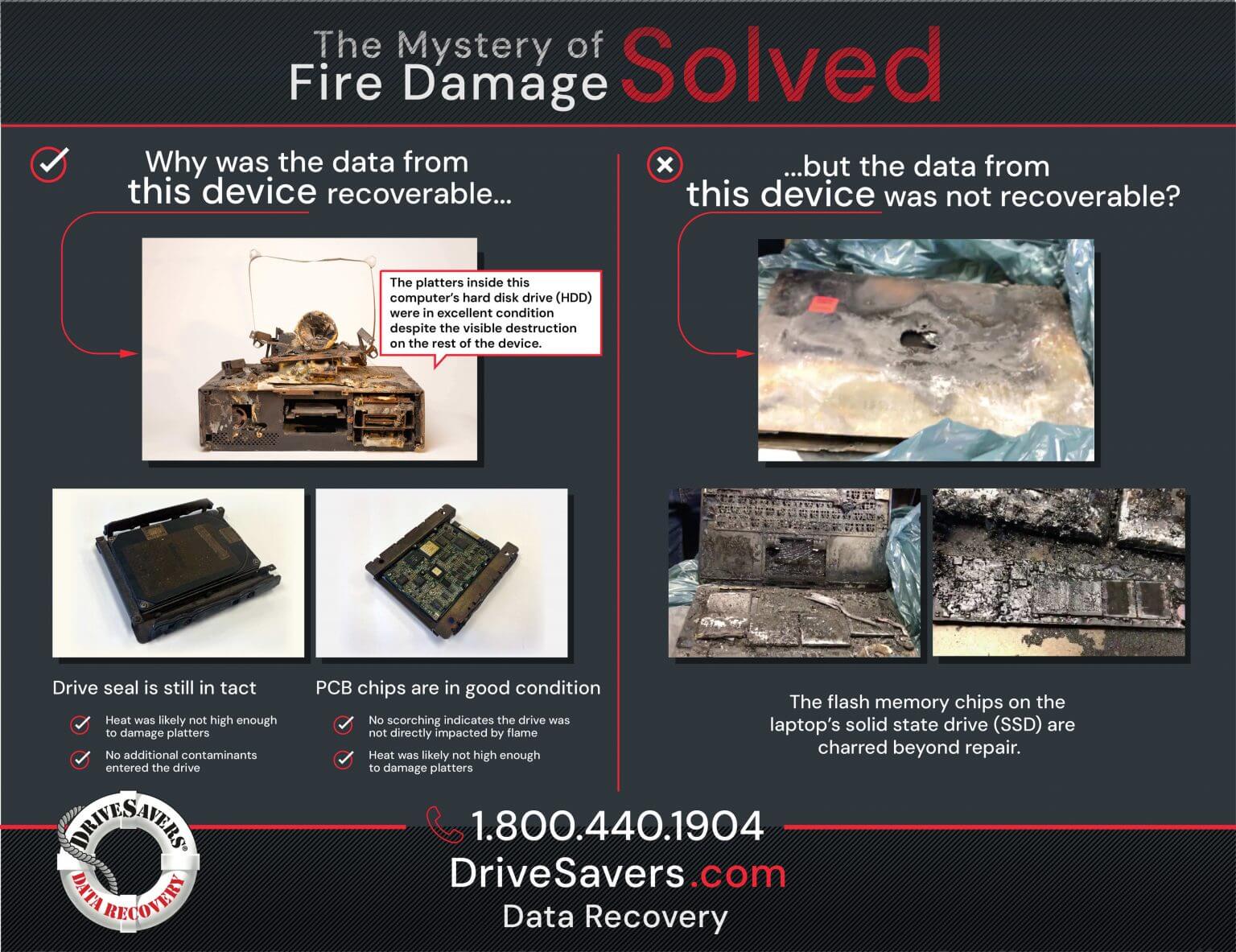 How Can You Help?
Share this community-driven effort with your friends, family, customers, and colleagues affected by the Maui wildfires. Your support can help us make a real difference.
Conclusion
The collaboration between DriveSavers and Ignite Solutions Group reflects a united commitment to supporting our community in a time of need. Together, we're not only providing professional services but also rebuilding lives. Let's spread the word and stand strong with Maui.
---